It was a big year for This Mom Loves, with a complete site redesign thanks to Amanda at Effervescence Media. (I highly recommend her!)
Did you know that in addition to blog posts, there are now pages for my TV segments and published articles, a spot to find my celebrity interviews all in one place, and a new "Work With Me" page? Well, now you know!
Speaking of interviews, clearly they continue to be the most popular posts here on This Mom Loves…as you can see in the Top 10 most-viewed posts below. (Note that I took giveaway posts out of the running…since the prizes have already been awarded I don't think they have the same allure!)
Click on the titles to catch up on anything you missed!
Sarah Richardson: The Off the Grid Momterview
Marci Ien: The Social Momterview
Jillian Harris: The Jillian & Justin Momterview
Carolyn MacKenzie: The Morning Show Momterview
Danielle Bryk: The Home To Win Momterview
Loblaws Click and Collect: My Starring Role
(I was hired to be part of a video promoting my fave service, Click and Collect!)
Gifts For Teachers – My Morning Show Segment
Expert Advice For Your Best Year Yet
(This amazingly cracked the top 10 even though it's less than a week old!)
My Lash Extensions From Permanent Beauty by Kalyna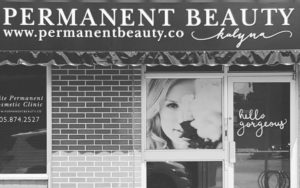 8 Ways To Be More Productive – Expert Tips
Coming up in 2018: more of the interviews and tip pieces that you love, plus fashion, beauty, health, entertainment, travel, giveaways and so much more! Thanks for your support, everyone!